JULY - DVORAK
Saturday, July 1, 2017 by Claire Eldred | Composer of the Month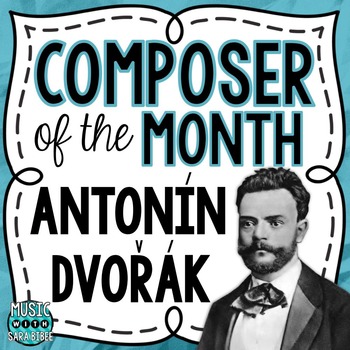 Born 1842 in a small village north of Prague in the Czech Republic, Antonin Dvořák was the eldest of 14 children.
He is most famous for his Symphony No.9 'From the New World', was passionate about his homeland and its traditional music.
The youthful Dvořák studied organ, violin, piano… and was an apprentice butcher!
Dvořák married his wife Anna Čermáková, after courting and being turned down by her sister, Josefina.
He was a committed train spotter, spending hours at the Franz Josef railway station in Prague.
He and his wife stayed in Cambridge with the composer and musician Charles Villiers Stanford. They surprised his as they loved getting up early and would get up at crazy o'clock in the morning!
Dvořák died aged 62 from a stroke on 1 May 1904, following five weeks of illness.
Have you played any Dvorak? Those following the piano adventures course will definitely have played this piece! Why not give it another go!